If the links above do NOT work, please note that all timetables refer to these websites:
Colbus (Linea Alto Mugello)> n.verde 800335850

For COLBUS
follow link for
AM ALTO MUGELLO
(yellow line)
- Lutirano - Modigliana
- Marradi - Lutirano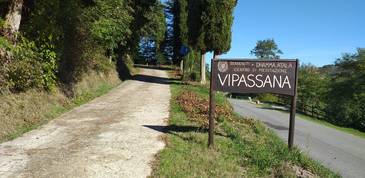 Località Veriolo, Strada Prov.le 29, LUTIRANO - 50034 Marradi (FI)
Shuttle Bus from/to Faenza
On the first day of the course a private shuttle leaves from Faenza railway station at 3:00 pm and goes directly to the center. The price of the service is 10 €.
If you miss the coach from Faenza, proceed as follows:
Get the train from Faenza to Marradi departing at 16.18 and arriving at 16.52.

Get the bus from Marradi to Lutirano at 17.00.
If you miss the last connection to get to the center by public transport, proceed as follows:
Get the bus from Faenza to Tredozio departing at 17.45 and arriving at 18.31. Once you get on the bus to Tredozio, contact the center at 055 804818. We will pick you up in Tredozio as soon as possible.
To get to the bus stop ( https://goo.gl/maps/wGd1A7HFUh82 ), go straight and leave the train station behind you, then turn left at the second intersection: after 20/30 meters you will find the bus shelter, wait there for the bus to Tredozio.