The Dhamma Atala meditation centre has been hit by a major emergency.
The recent heavy rains, which have caused major flooding further downstream in Emilia Romagna, have caused a series of landslides within the centre grounds and on the surrounding roads. The authorities have evacuated the centre (the last course in progress had to be interrupted on day 9 with students flown out by helicopter) and at this moment we do not know when we will be able to go back there again. We do not even know when it will be possible to resume courses.
It is too early to assess the damage, but we can certainly say right now that the effort required to resume activities will be very great, from many points of view. The Vipassana association is taking action in all possible ways, both to be able to restart the courses as soon as possible, and to organize them outside the centre in the meantime.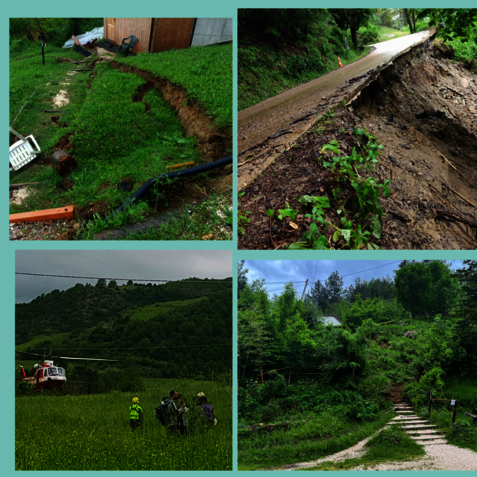 At this moment any help is welcome. In particular, you can donate to help the association deal with this difficult moment by visiting this section of our old students' website.
If you think you can help us in any other way, please email us to let us know how you would like to help.
Our heartfelt thanks to all those who are close to us in these hours and to all those who want to take action now.